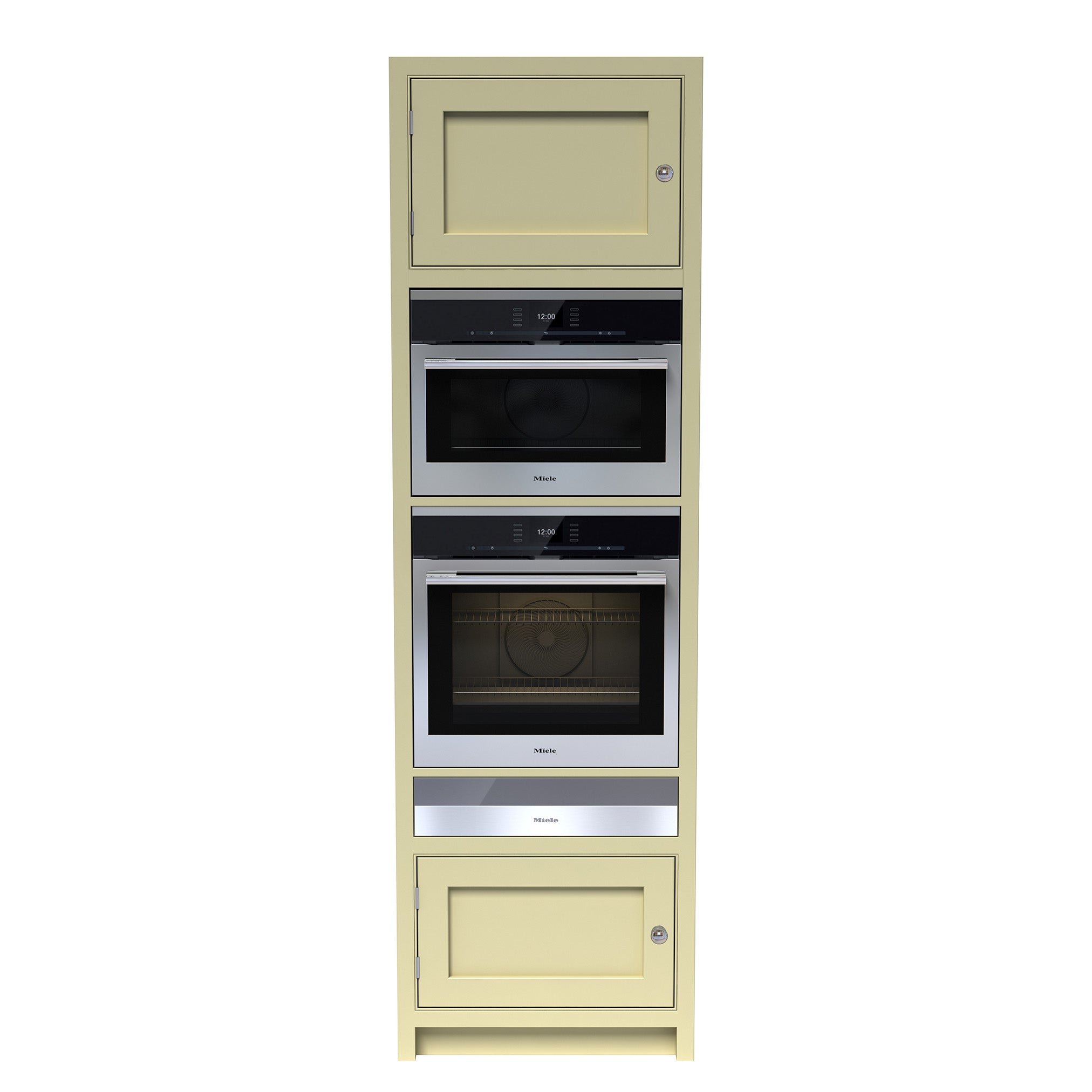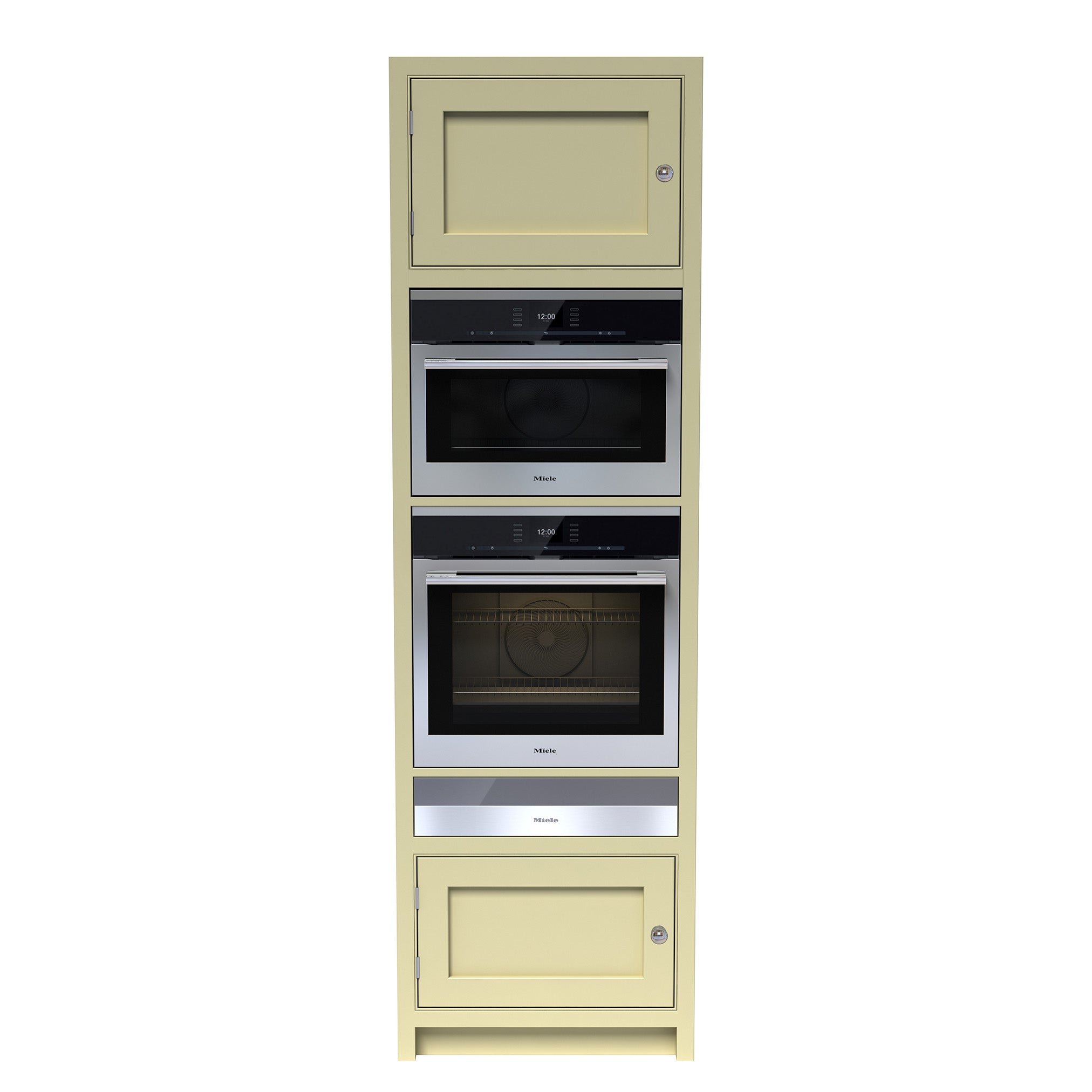 OVEN008WD
Oven and Micro/Steam/Coffee Housing, with Warming Drawer Aperture.
The oven begins 690mm from the base of the cabinet. Supplied with 2 adjustable shelves.
The oven aperture is 600mm x 600mm and  fits most standard single ovens.  The micro/steam/coffee housing is 460mm x 600mm. and fits most standard integrated microwaves/steam ovens/coffee machines. The warming drawer aperture is 140mm x 600mm.
Height: 2150mm, Width: 680mm, Depth: 600mm