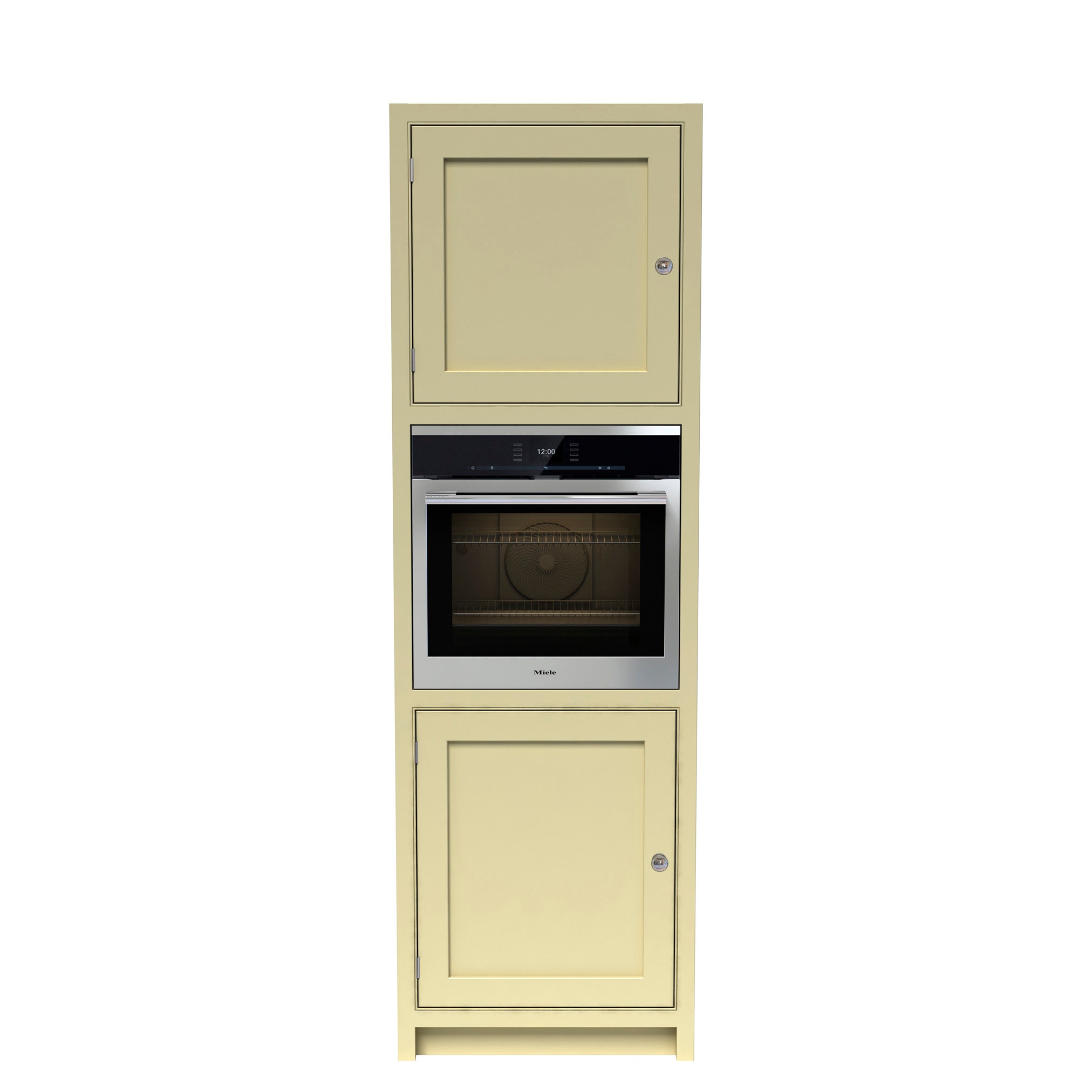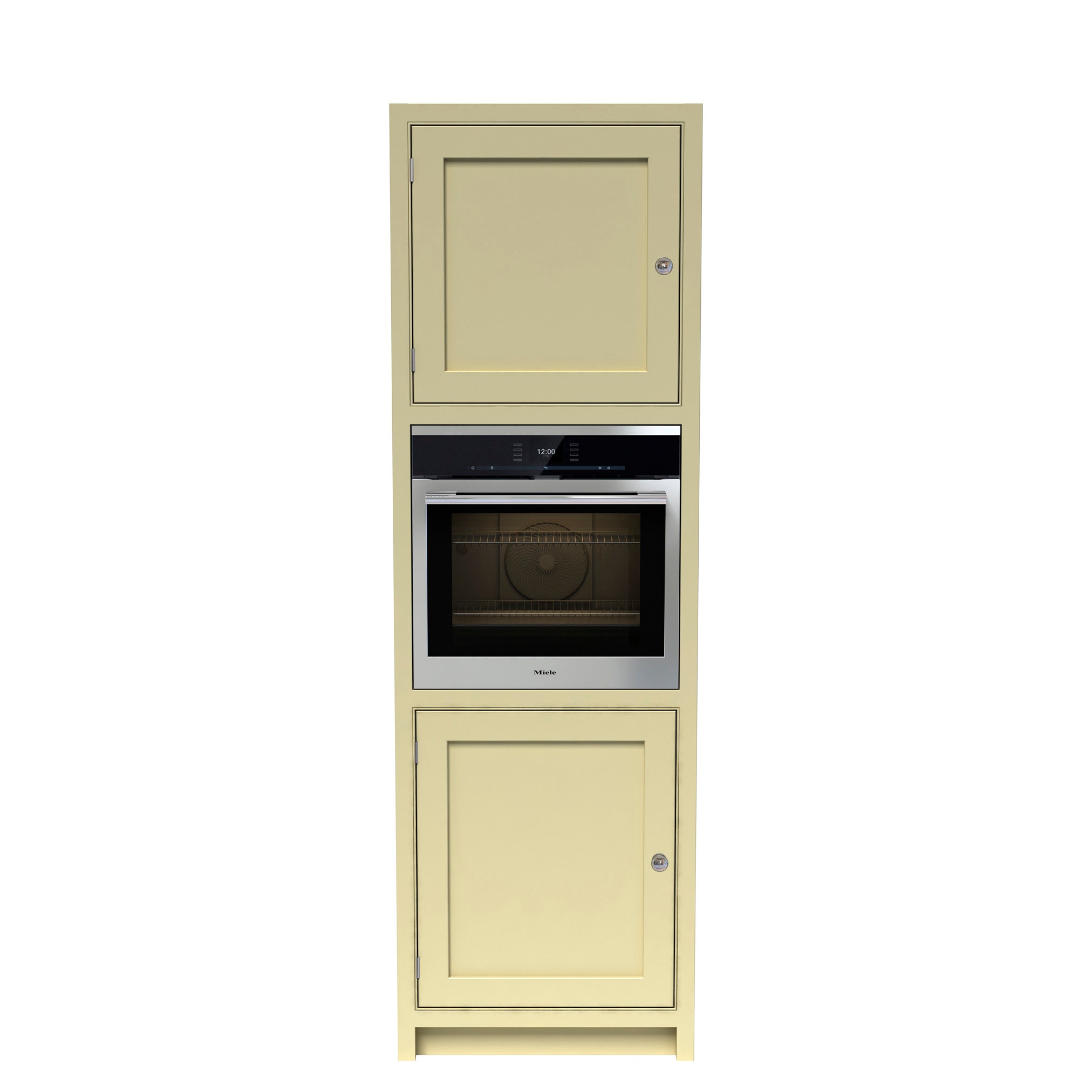 OVEN007
ven Housing, The oven begins 870mm from the base of the cabinet. Supplied with 2 adjustable shelves.
The aperture is 600mm x 600mm and  ts most standard single ovens. This is a tall unit, please check it will stand up in your kitchen.
Warming Drawer:
This cabinet is also suitable for stacking a compact appliance and a small warming drawer. If you wish to do this please check with the manufacturers that the appliances are designed to be stacked.
Height: 2150mm, Width: 680mm, Depth: 600mm