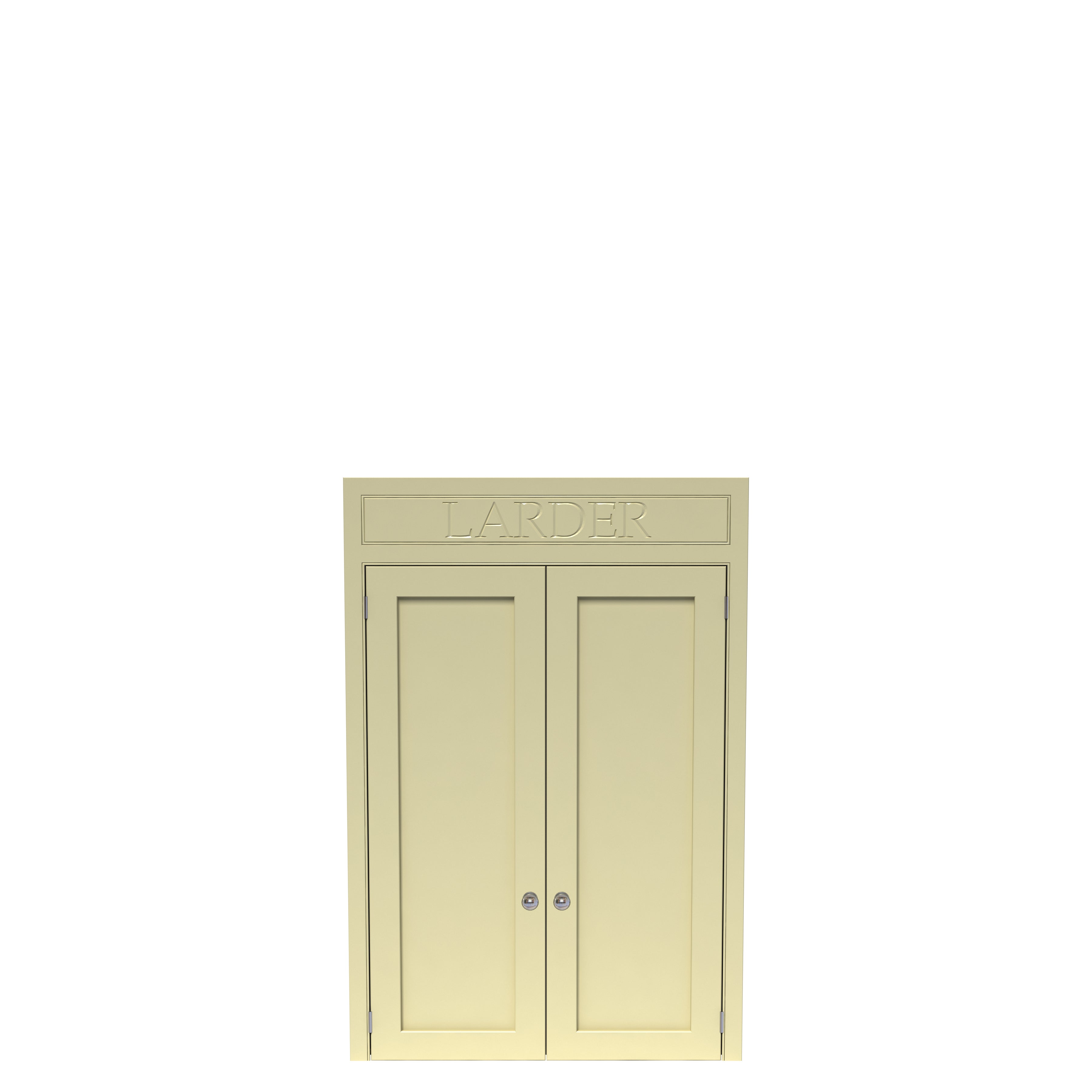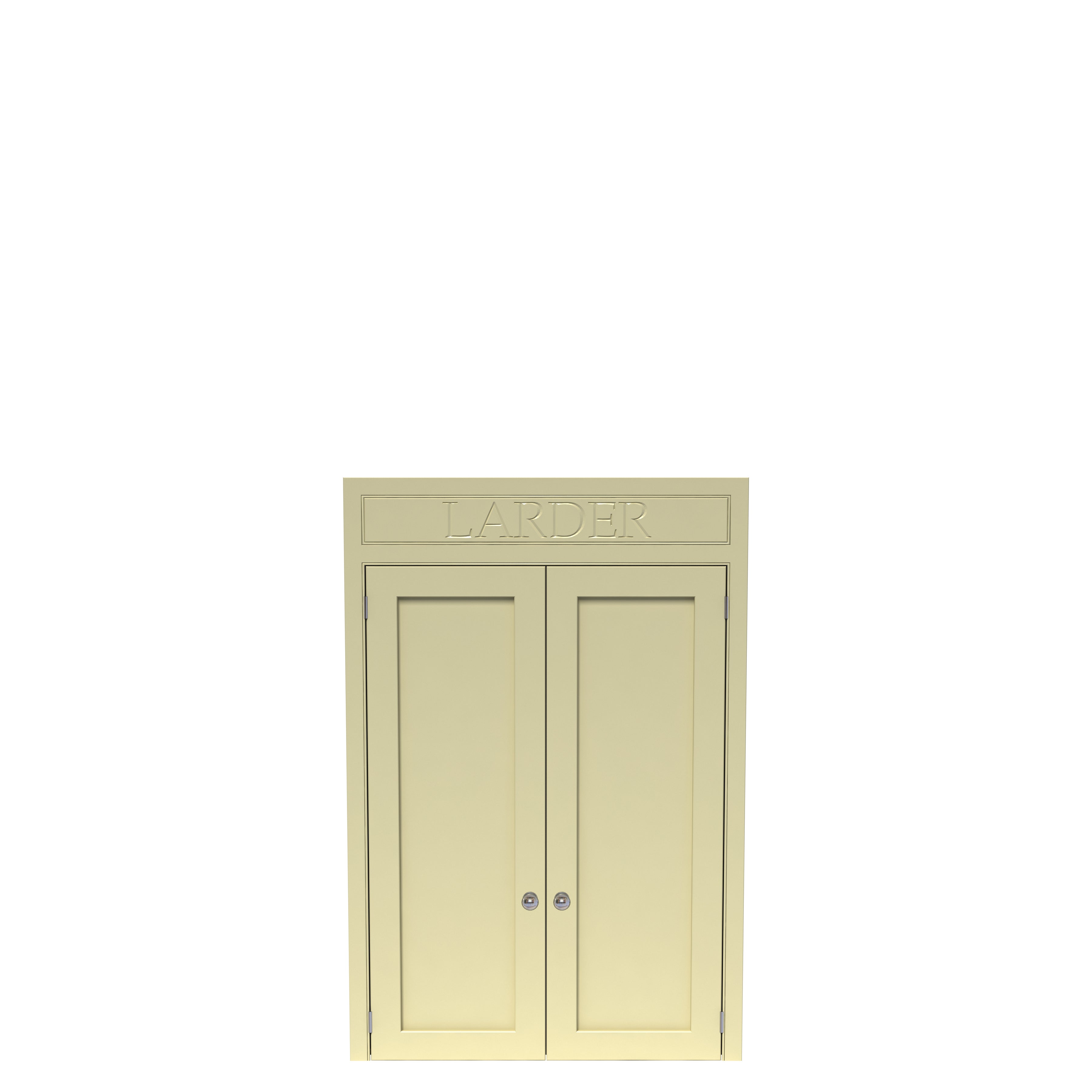 LARDTOP008E
Larder Top, NO BASE, 2 Doors, 2 adjustable shelves. No door panel split.
There is a fixed shelf 450mm up from the base which has the bottom catch fitted to it.
Use a 30mm worktop to make this cupboard the same height as one of our tall cabinets.
Engraving: Your choice of up to 6 CAPITAL letters.

Height 1250mm Depth 350mm